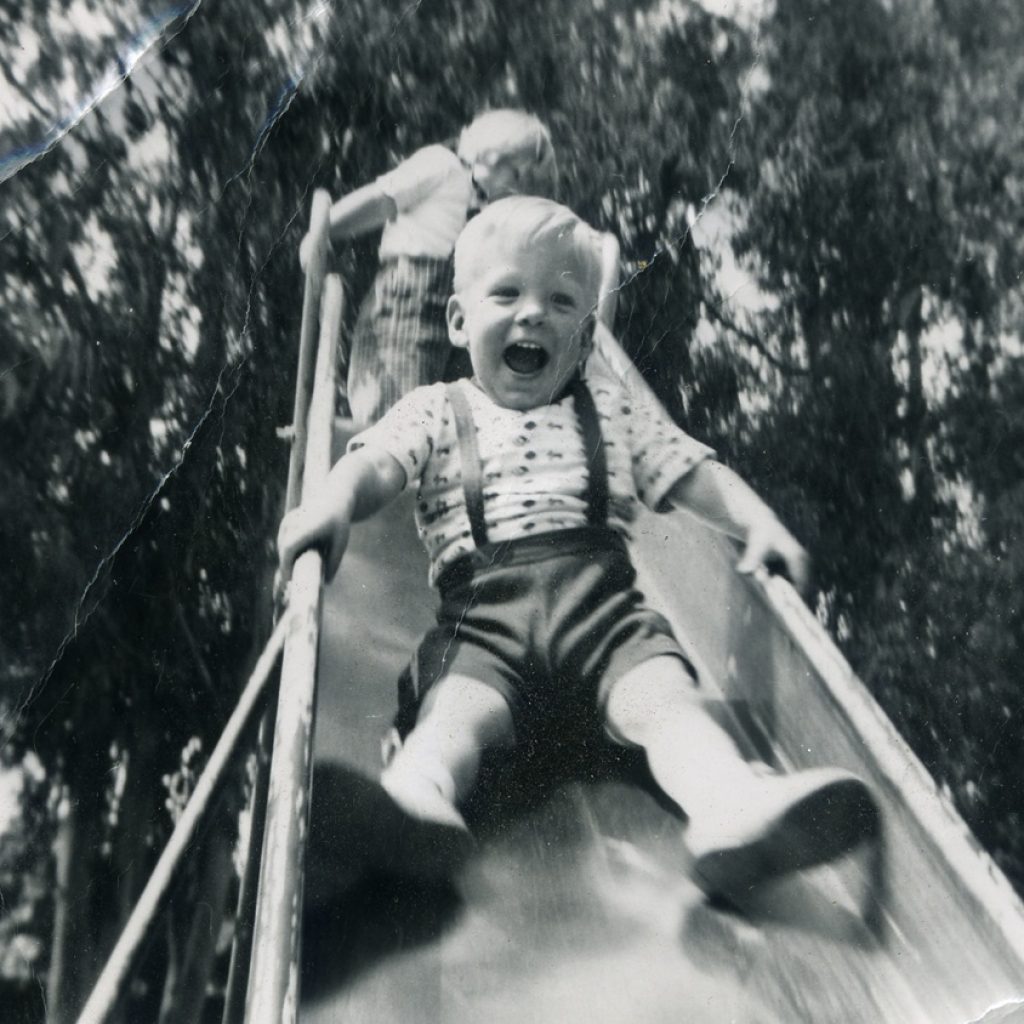 Steve was born in the front seat of a '49 Ford convertible while his dad careened around corners on the way to the hospital. Perhaps this accounts for Steve's occasional quirky view of life… as well as his attention to deadlines.
Raised in Southern California, Steve grew up drawing and experimenting with ink and paint. He regularly had his drawings confiscated by elementary school teachers. Steve went on to be an English and secondary education major at Trinity College in Deerfield, Illinois. He was mentored in his art by a designer he met in Chicago, and encouraged to carry a sketch pad and draw continually. He does.
Steve eventually returned to California to establish himself as an illustrator, marry, and raise three kids in a corner of Orange County where suburbia meets the wild hills. Steve has taught his children to love the great outdoors.
Steve volunteered for several years as a youth leader with Young Life, and continues to use his art to teach, and do presentations at schools, camps and churches. He has even taught art to students in rural Fiji, where it can be difficult to find paper!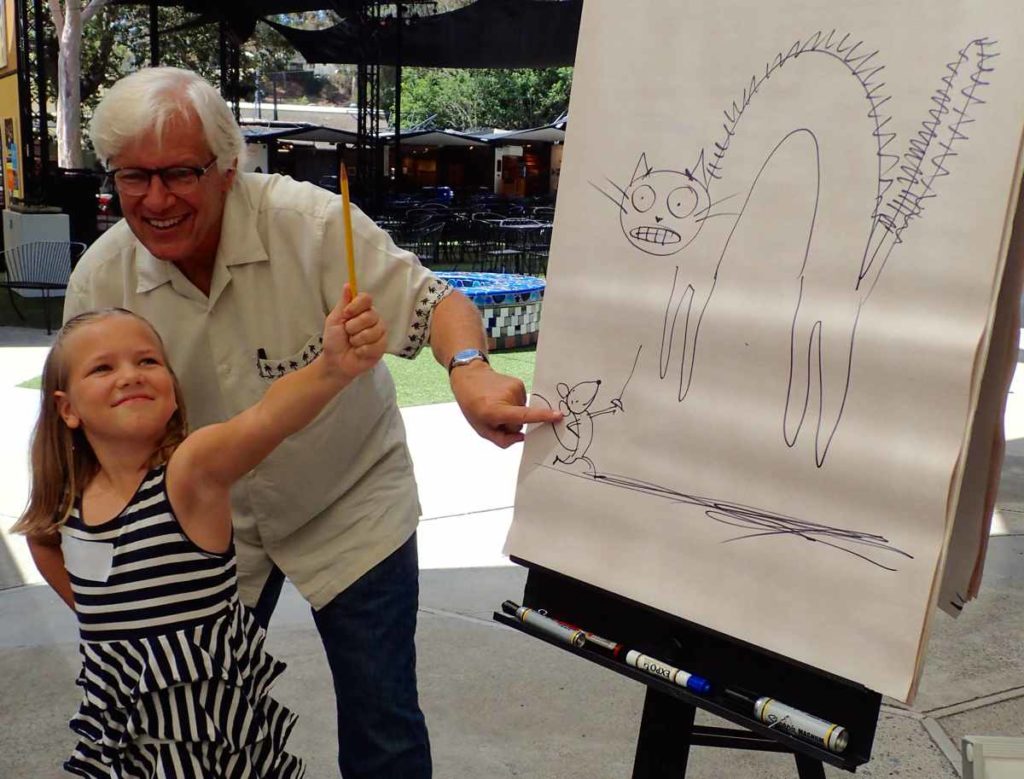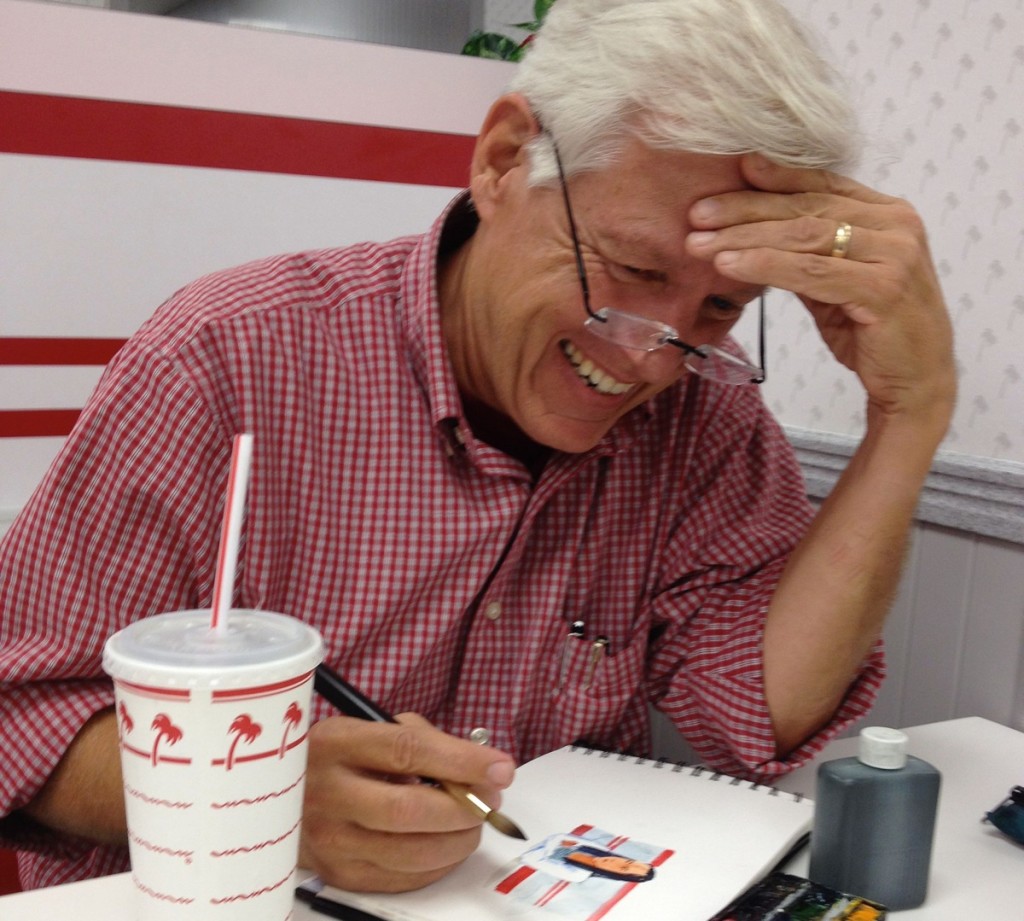 Steve loves to ski, fish, hunt, kayak, skin dive…and pursue every form of artistic expression he can explore. You might catch him holding his tablet of paper and his "Traveling Paint Box," observing passers by on the street, drawing and painting those across the room in a restaurant or standing stage side at a small music venue, trying to capture the moment.
Steve has illustrated over 100 picture books for children, as well as doing advertising, editorial and packaging illustration. He works with his brother doing greeting cards for Recycled Paper Greetings. To date, well over one hundred million cards with his art have sold around the world.